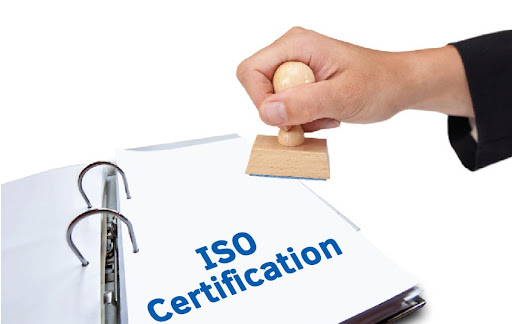 In a global market there has to be checks and balances; otherwise, it would be difficult to maintain consistency and quality across industries and nations. International standards help maintain a level playing field, and one such organization is ISO (International Organization for Standardization).
The ISO certification certifies that a management system, a manufacturing process, a service or a documentation process meets all requirements for standardization and quality assurance. ISO (International Organization for Standardization) is an independent, non-governmental international organization that develops standards to ensure the quality, safety and efficiency of products, services and systems.
ISO certifications exist in many areas of industry, from energy management and social responsibility to medical devices and various other things. ISO standards exist to ensure consistency in the market. Each ISO certification has separate standards and criteria and is classified numerically.
ISO standards have given us an overview of what to do with each order. We know the standards to be complied with and have the tools to ensure quality, consistency and safety. for quality and what is required of us is determined by ISO.
ISO certification is evidence from a third party that you meet an ISO management standard. You can show your key stakeholders that you have a well-run company that is structured, stable, and ready to grow. This can help you apply for funding from your bank, impress potential investors, or eventually sell.
To be ISO certified, you need to demonstrate that your company meets the requirements of the standard. While this sounds intimidating, many of the requirements are general good business practice and we will help you every step of the way.
The ISO certificate helps to improve the credibility and authority of your company as well as the overall efficiency of the company. If your company is ISO certified, you benefit from many advantages.
The common benefits of being ISO certified are:
Increased efficiency
Reduced costs
Improved customer satisfaction
Reduced risks
Types of ISO Certifications
There are number of ISO certificate available and the entrepreneur need to choose the type of ISO certificate required for the business.
ISO 9001:2015- Quality Management System
ISO 45000 – Occupational Health & Safety Management System
ISO 37001 – Anti-bribery management systems
ISO 31000 – Risk Management
ISO 27001 – Information Security Management System
ISO 14001:2015 – Environment Management System
ISO 26000 – Social Responsibility
ISO 22008 – Food Safety Management
ISO 50001 – Energy Management
SO/IEC 17025 – Testing and calibration laboratories
ISO 13485 – Medical devices
ISO 639 – Language codes
ISO 4217 – Currency codes
ISO 3166 – Country codes
ISO 8601 – Date and time format
ISO 20121 – Sustainable events
SO/IEC 27001 – Information security management
ISO itself does not offer certification for companies. Certification is carried out exclusively by external bodies. It is more beneficial to choose a recognized and credible certification body.
ISO registration process
Create an application
After the entrepreneur or application has selected the ISO standard and the ISO certification body, he must submit an application in a prescribed form (depending on the ISO registrar). The application must contain the rights and obligations of the employer and the parties to the certification body as well as liability issues, Confidentiality and Access Rights.
Documents Review
The ISO auditor sees all of your quality manuals and documents related to the various policies and procedures followed in the organization. The review of existing work helps the ISO auditor to identify potential gaps in the requirements of the ISO standards.
Action plan
After the ISO auditor has communicated the existing gaps in your organization, you should create an action plan to fill these gaps and make a list of the tasks that need to be performed in order to achieve the desired changes in your organization. that your employees work efficiently and adapt to the new processes. Tell all employees of ISO standards in terms of work efficiency and quality standards.
Certification audit
The initial certification audit is divided into two categories: Stage 1 and Stage 2 Stage 1: The ISO auditor audits the changes you have made in the organization and then tries to identify possible deviations in your systems and procedures for the desired quality management. You will break these deviations into smaller and larger deviations. The applicant must carefully evaluate all these non-conformities and align them with the desired quality standards by modifying the techniques and processes used in the organization. Stage 2: After all necessary changes have been made in the organization, the ISO auditor conducts the audit whether all deviations are in accordance with the ISO quality standards have been eliminated. When you are satisfied, they create the final ISO audit report and send it to the registrar.
ISO registration process time depends on the size of the organization:
Small organizations: 6-8months
Medium organizations: 8-12months
Large organization: 12-15months